EMPEROR OF THE BRONX
Emperor of the Bronx tells the story of Tony, a young Italian guy from the Bronx who pisses off the local mafia don and gets his finger hacked off in return.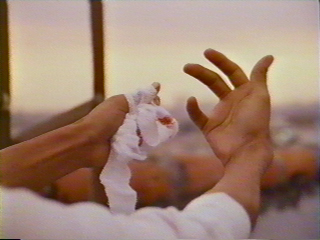 Exiled from the Bronx, he heads out to California where he gets a job in an L.A. nightclub. There, he meets Gallo, who works as a bartender.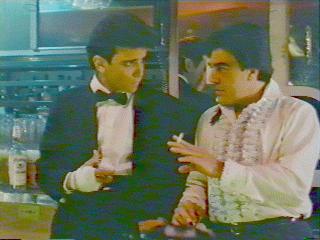 Gallo offers to help Tony purchase a car by taking him to meet an expensive car thief played by Raymond Martino. Lounging poolside at Martino's posh residence, Tony tries to lowball Martino into selling a stolen car for three hundred dollars. Insulted by such an offensive offer, Martino throws Gallo and Tony off of his property, complaining that they're wasting his precious time.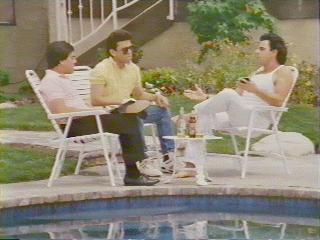 Meeting with Martino again, Tony and Gallo try to sell a stolen necklace to Martino, who talks them down from $10,000 to $4,000.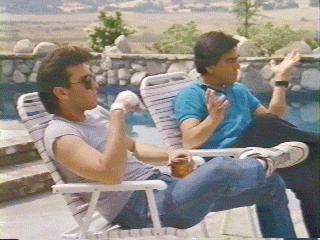 Next, Tony and Gallo try to raid the home of a rich man who is supposed to be on vacation. This is all part of Gallo's Robin Hood-inspired master plan to "take from the rich and give to the poor, and we're the poor." But while they are looting the house's safe, the owner returns. Typical Gallo bad luck. Gallo then advises Tony to shoot the owner, but Tony refuses and a struggle for the gun ensues between Gallo and Tony.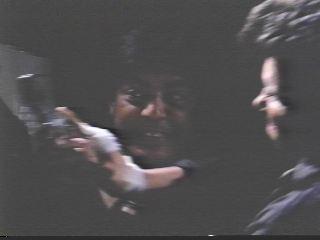 Meanwhile, the owner obtains his own gun from the premises and allows Tony to leave while he shoots Gallo in the head, killing him.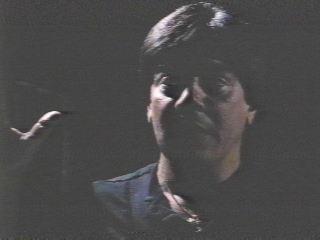 Martino is not in the movie for any further scenes, but we can safely assume that he's still kicking back by his pool selling stolen cars.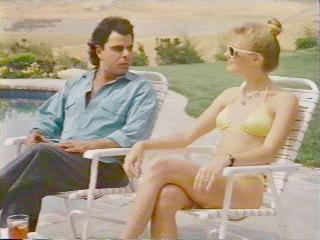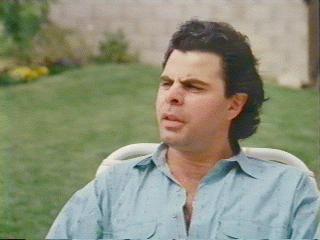 During his stay in L.A., Tony's gravelly-voiced guardian, Fitz, played by William Smith, tries to keep Tony on the right side of the law.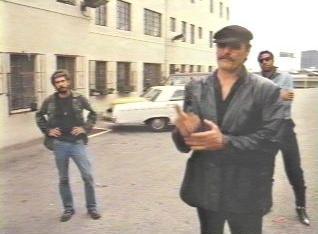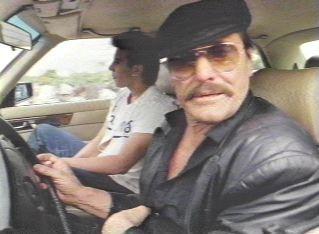 But crime always seems to follow Tony around, especially now since Falco, the Bronx mafioso, comes to L.A. to track down Tony and extort $10,000 from him which Falco claims was stolen from him by Tony's sister. Alex D'Andrea, who plays Tony, does a pretty bad job in this movie. His pathetic acting easily allows him to be upstaged by Gallo or Martino in each Gallo/Martino scene that he's in. Meanwhile, Martino and Gallo play it straight in this movie with fairly subdued performances, which is uncharacteristic for Martino, who usually goes over the top in every movie, unleashing a string of F-words with his thick New Jersey accent. As a whole the movie is average, with brief, serious cameos from Martino and Gallo making it worth seeing. John Gonzales, who performed the background music for Mayhem and many other PM films, does a cameo as the keyboardist in the American Dreamer band, which frequently plays at Tony's nightclub.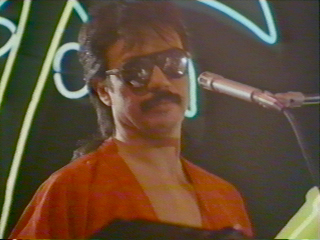 Also watch out for Martino's red trans am from Mayhem, which is featured prominently in the movie as Tony's car. Unfortunately, the car gets totaled and explodes at the end of the film in a five car pile-up with police cars. There goes another piece of Mayhem history. It should have been preserved in a museum for posterity, not sacrificed in order to satisfy PM's lust for wrecking cars. Another typical PM Entertainment smash-up occurs at the beginning of the film in N.Y.'s Times Square, and is totally unnecessary to the plot which is characteristic of most PM movies.