SINNERS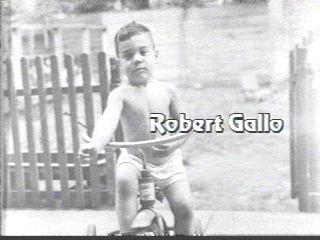 This movie is a Robert Gallo tour-de-force so much that he even contributed his own baby pictures from his days in the Bronx for the opening credits.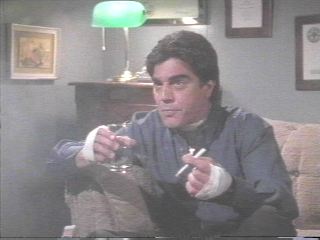 Sinners is a light-hearted comedy from City Lights Entertainment in the rip-off late 1980's tradition of Moonstruck. Despite a killer performance from Gallo, it does not meet the standards of that Academy Award film about life in an Italian-American community in the Bronx. As the film opens, Robert Gallo is meeting with his psychologist after attempting to kill himself. With bandaged wrists, and the trademark cigarette, he tells of his problems.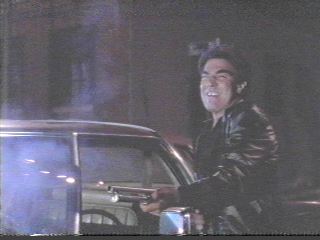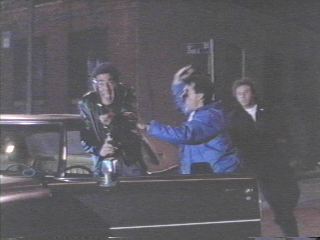 Here you can see that in Sinners Gallo yet again portrays an assassin, as he did in other works including Mayhem, Fist of Honor, and To the Limit.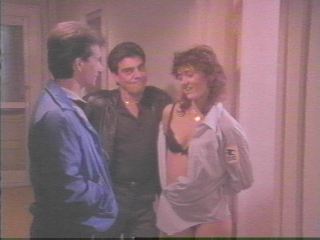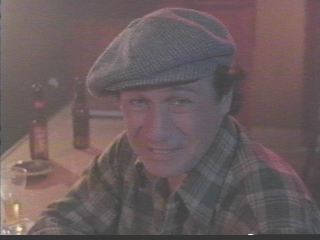 Joining him in the cast are B-movie veterans Wendy MacDonald, Joey Travolta, and newcomer Joe Palese who plays Gallo's brother. Palese is an overly muscled Catholic priest who breaks his vows not only with women but in joining Gallo for midnight vigilante raids.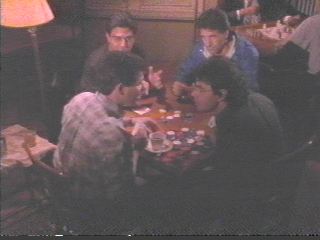 Gallo frequently spends his days at Italian social clubs. Here he drinks coffee, smokes cigarettes, and plays cards with his old friend Raymond Martino. Unfortunately Ray's screen time is far too limited. He mumbles through a few lines of broken Italian, highlighted by mistakenly translating the number 4 as "foura" despite the fact that the Italian word for four is quattro!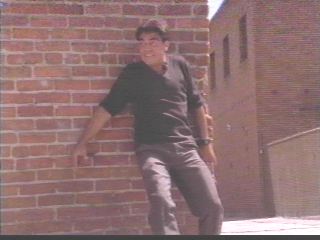 In this Buster Keaton-esque scene, Gallo runs through the streets of the Bronx. The obviously fake sets more resemble Iowa than New York.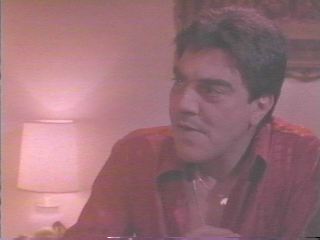 Highlighting the comedy of the film is how Gallo has fallen in love with his own sister. When his best friend leaves his wife (Wendy MacDonald) to pursue Gallo's sister, Robert plunges into bitter depression.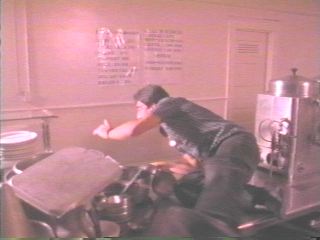 Here Gallo chases his rival through the kitchen of a fancy Italian restaurant.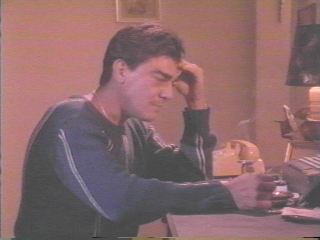 But no longer can he take the pain of being in love with someone he cannot have. Gallo decides to kill himself by hanging from his window. Naturally his last wish is one last smoke. Even in going to his death Robert needs a cigarette to inspire him. Can Fr. Palese rescue him before it is too late?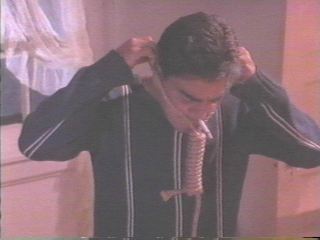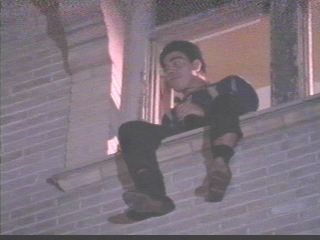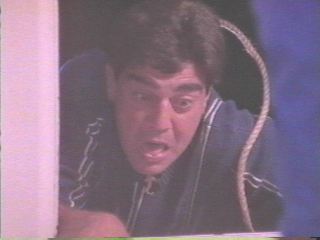 Return to Main Page