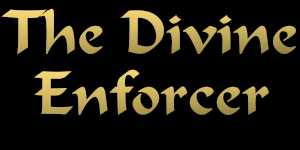 The Divine Enforcer is a classic priest movie with a cast of B acting all-stars. Erik Estrada stars as the Monsignor of a small parish in a tough Los Angeles neighborhood. His colleague Fr. Thomas is played by Jan-Michael Vincent and a third priest Fr. Daniel is featured as a vigilante killer cleaning up the streets with a vengeance.
The unquestioned highlight of the film is when Fr. Daniel goes after a major drug deal nearby. Robert Z'Dar pulls into the ghetto in a stretched limo with a suitcase of cash with which he hopes to purchase cocaine.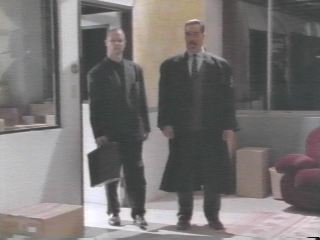 The dapper Z'Dar, who looks like a member of the trench coat mafia, approaches the drug pusher (played by football legend Jim Brown) with a new look. His hair is short and slicked back to go along with a trimmed mustache. As they discuss business Robert clutches a cigar.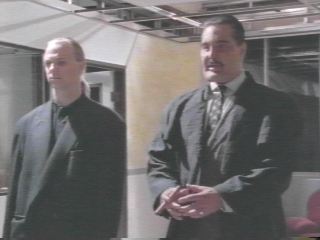 Z'Dar samples the goods to make sure that it is truly Columbia's finest.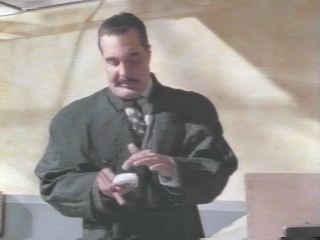 Satisfied with the nose candy, the exchange is made and Z'Dar's partner leaves with the coke.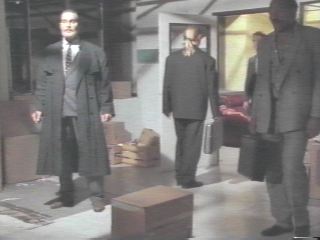 But the setup is a trap. Jim Brown proceeds to have a gang of thugs assault them and seize both the drugs and the money. Betrayed by his Koufee-wearing foe, Robert Z'Dar, the trenchcoat mafia boss, is pissed.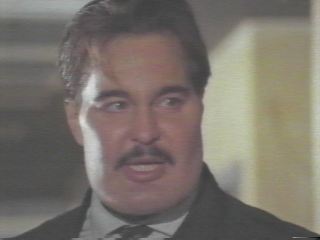 The jaw must spring into action and Robert proceeds to kick some ass before Fr. Daniel can break up all the fun.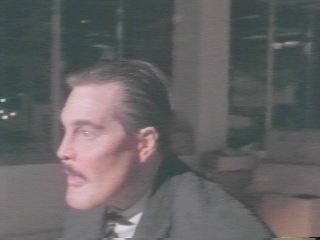 ---
Click here to go to the next page